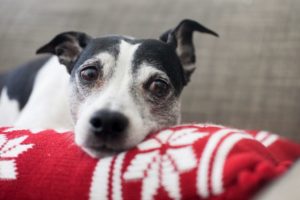 Sleigh bells are ringing and we're decking the halls, so no one is really thinking much about doing anything but celebrating the holidays right now.
But, we would like to remind you that if you are looking at a new home at the Jersey Shore, now is a great time to thing about it.
One of the best ways to enjoy the summer at the beach is to build your own custom home, which gives you the flexibility of enjoying the long weekends anytime you want to come down.
Since Hurricane Sandy, many shore towns are in full blown rebuilding mode, so you may need more time than you may think to go from start to finish.
Here are the steps you need to take to get started so you can be in your new home next year.
1)

           
Designing your home plans, which usually takes about two weeks, is now a longer process, due to the enormous amount of homes that need to be designed for rebuilding after being destroyed by Sandy.
Area architects are swamped with designing plans, so be sure to allot for some extra time for your home design.
2)

           
A survey of your property is required for submission with your permit package.
Among other things, it tells the township what the size and shape of your lot is and where you are positioning the home on the lot in relation to where the driveway and other structures are or will be.
Normally a two-week turnaround, surveys are now taking close to a month to obtain.
3)

           
Once you turn your permit package into the township for review, this could take anywhere up to thirty days (and sometimes a little bit longer) depending on the backlog of permits your township is experiencing. Each permit package must be carefully reviewed for codes and standards, as well as zoning and land use compliance, so it's important for township officials to have the necessary amount of time to be sure your home is designed properly and will be built correctly per today's standards.
With three to four months of preparation and paperwork ahead of you, the good news is the building process has not changed.
From the time the permits are issued, a new custom home can be built in six months.
Most building products and the trade companies doing the work (plumbers, electricians, framers, etc.) are readily available.
So, if you are looking to build your vacation or primary home on Long Beach Island or anywhere along the bay areas of Beach Haven West, Stafford Township or the mainland, be sure you begin the process way in advance and be prepared for the current timeframes for the design and permit process.
Remember that all of these building professionals are doing everything they can to keep the work flowing as quickly as possible.
If you are prepared ahead of time for this, you can incorporate the extra time needed into your building schedule.
Stonehenge Building & Development can help you through this process.
Our experience and familiarity with the townships in these areas can help make your building process smoother.
We specialize in designing and building homes on lots along beachfronts and bays, interior lots and smaller 40' lots, as well as homes along the mainland.
So, before you begin designing your new home, be sure to
contact us for a consultation
and let us help you get started on your new home this holiday season.
Wishing you and yours a wonderful holiday and happiest of New Years!