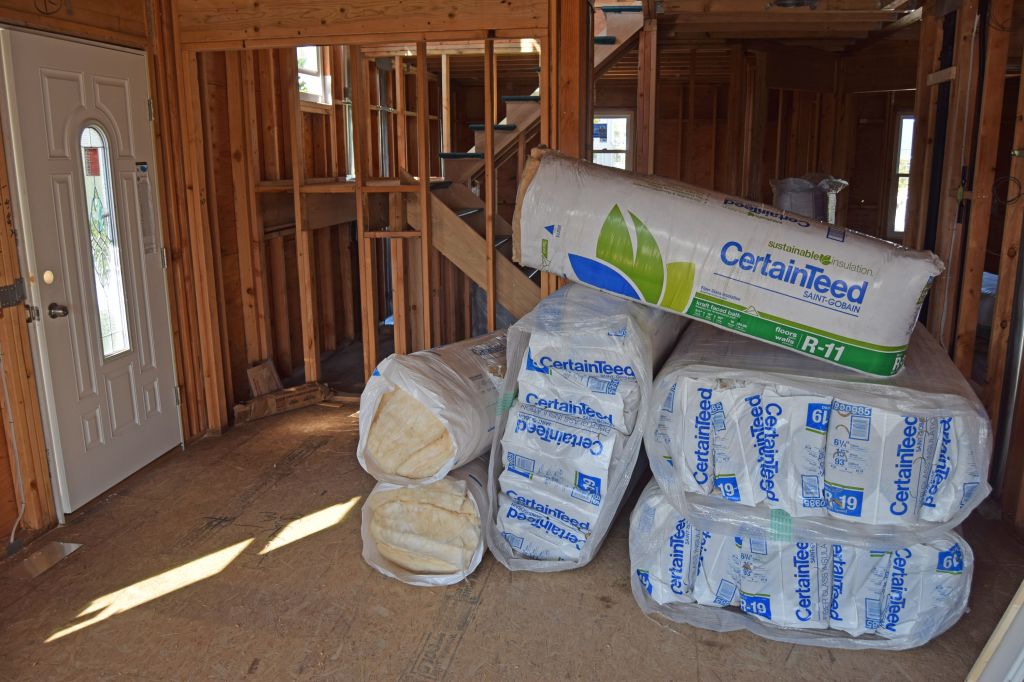 When we say the word "insulation" most of our homebuyers are thinking about keeping the cold out of their homes.  That's the most common idea when we talking about insulating custom homes on Long Beach Island. Any custom home builder on the island or the mainland will tell you there are many important reasons we insulate homes the way we do, using the products and R-values that we find to be the best overall for the job. Here's some information on what we use and why we find these products effective in our custom homes on Long Beach Island.
What's the Value?
The R-value of insulation is a rating system in terms of the insulations resistance to heat flow depending on the type of material, its thickness and density. Basically, the higher the R-value, the more effective the insulation is at resisting heat flow.  Different areas of your home need different R-values depending on how much you need to protect from the cold, heat or sound and is determined by where your home is located and the area's climate.
Let's start at the top
Insulation is always something that many people relate to the walls in a home, but did you know that installing insulation in your attic is just as important?  With Certainteed's Sustainable R30 insulation we can provide our homeowners with superior insulation protection, while utilizing a product that is made with renewable content, no formaldehyde, harsh acrylics, dyes or unnecessary fire retardants added.  R30 is used for attic areas because its high R-value is better in thermal performance, where you need it most.
All of the walls for sound and privacy
Insulating interior walls can help provide a reduction in some of the sound transfer from room to room and helps with the energy efficiency of your home.  This can save a homeowner on utility costs, particularly if some of the rooms in the home are not used year-round, which on Long Beach Island, is very possible during the winter months.  Using an R13 insulation provides enough protection for interior spaces throughout the home.
Walking on sunshine and wide open spaces
Flooring on the first floor of a home and the volume ceilings that may be in living spaces are critical areas that require insulation.  We use an R19 Value for first floor and volume ceiling insulation.  It helps to impede temperature change between the lower level and first floor and helps manage the sound.  For volume ceilings, insulation keeps you from losing warm air to the attic and keeps the cold air from the attic from seeping down into your living spaces.
There are government codes and laws that dictate the minimum insulation requires for new construction properties, as well as existing homes.  Properly insulating your home for energy efficiency and comfort is a much easier thing to do when you are building a new custom home with a builder on Long Beach Island.  For a peek at some of our homes under construction, click here.  If you have any questions or are interested in more information on custom homes, please contact Stonehenge Building & Development today!