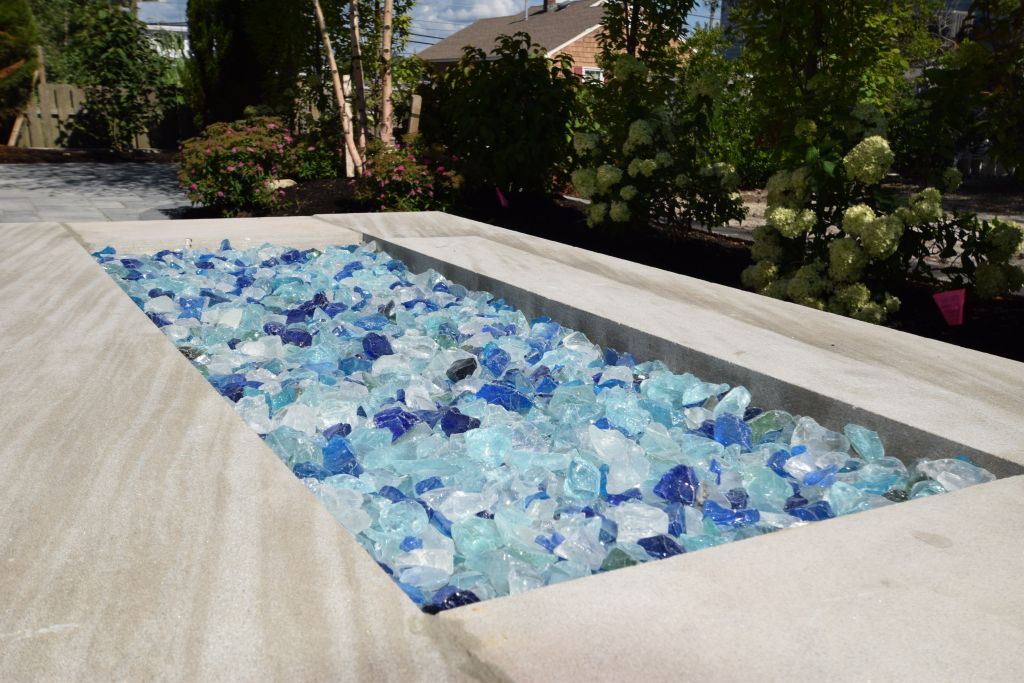 Sweater weather is on its way, and as much as we love summer on LBI, outdoor living on LBI this fall can be just as amazing. For many people on Long Beach Island you would think it's time to pack up and secure your home for the winter. But for many of our homeowners, the change of season is a wonderful time that is very different from the time of summer crowds. This is the best time of year to enjoy your custom home on LBI! When the lights start blinking on the boulevard and the towns are quiet, we think LBI is at its best. With a variety of features like outdoor fire pits, our homeowners extend their season in their new custom homes. There's nothing more enjoyable than spending time with family relaxing by the fire. Here are some great questions to ask about your fire pit for outdoor living on LBI this fall. 
Woodburning or Natural Gas?
We have designed and built many different types of fire pits for our custom homes on LBI. Some of them are wood burning, but nowadays almost all of our homeowners go for natural gas. Depending on your preference, you can decide what is best for your outdoor enjoyment. Materials can range from stacked stone to match your house, or masonry blocks that coordinate with a patio. One thing is for sure, these are not a dug-out hole in the ground! If you choose a wood burning fire pit it can require additional maintenance. But, the crackling fires and smell of an outdoor camping trip can be worth the effort. Natural gas fire pits can be designed using modern materials such as fire glass. This will provide a beautiful glow and warmth of the fire, without the maintenance. No matter what you choose, having a fire pit will keep you coming to LBI through the fall!
What Height or Style Fire Pit is Right for Your Home?
Fire pits have come a long way in the past few years. Today you can build a bar height gas fire pit to place your drinks on. You can also build a stone and concrete fire pit built right into your patio. Some fire pits are coffee table height with fire glass.  A fire pit is a great option for entertaining because more people can sit around it than a patio table.  With some comfy lounge chairs, or bar stools your outdoor entertaining just kicked up a notch. A fire pit can encourage intimate conversation or can add a romantic ambiance.  And, the kids (or adults) will love making smores, too! On cooler fall nights a fire pit can be just what your new custom home needs! 
No matter what your design style or preference is, we can help you design and build your new custom home on LBI, along with all of the outdoor living features you need including a fire pit. Not only can you have the best summer ever – you'll want to stay through fall! For more information on building a custom home on LBI, or to get started contact Stonehenge Building & Development.