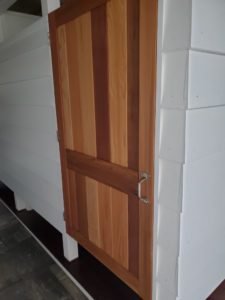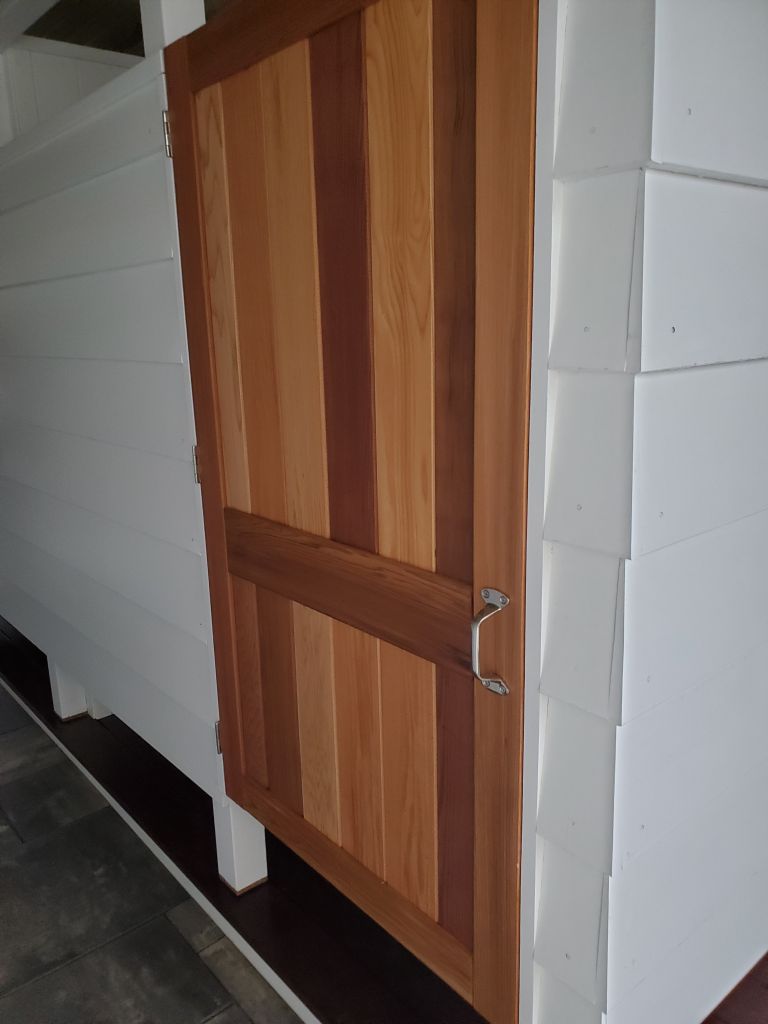 One of the things about building a custom home is that the sky's (and budgets) the limit on what you can include in your home. That's the whole reason you're building a custom home, right? Over the years we have seen a constant shift in what the "newest" thing is for home building. Whether it's something as simple as a USB outlet (which we first blogged about several years ago when they were new), or something more involved like a Gunnite pool. Once again, there's a couple of things we feel are kind of underappreciated, but when you hear it, you'll agree! Here are the two features you didn't know you needed in your custom home on LBI.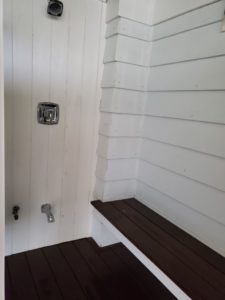 Outdoor Shower
An outdoor shower has become a staple for homeowners building a custom home on Long Beach Island these days. Just about everyone agrees that having an outdoor shower makes life so much easier at the beach! Depending on your home's design, the space available on your property, your budget, and needs, an outdoor shower can be a simple stall design, or a bigger, more spacious area that can accommodate a person (or maybe two!). It can be a great place to wash down your water equipment, like surfboards, and even your furry friends after a day on the beach. Including a bench seat will make cleaning up so much easier. Outdoor showers can be made of materials that coordinate with the exterior materials of your home, including vinyl, cedar, and can be wrapped in siding with matching trim details as well. If you're building a new custom home on Long Beach Island you must consider adding an outdoor shower!
Outdoor Foot Wash Station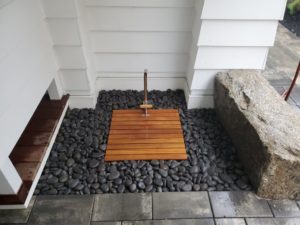 Don't track the sand from your feet inside your home. Leave it outside by adding a foot wash station to your new custom home. Including a small space near your outdoor shower for a faucet that can rinse away the beach sand will make life so much easier all summer long! It can be an attractive addition just off your patio. We recommend including smooth landscape rocks for drainage, a cedar plank step area, and a faucet that is located right off your patio. This will be one of the greatest, practical additions to your home. Outdoor foot wash stations are quickly becoming a trending feature for new custom homes on Long Beach Island.
There you have it. Two features you didn't know you needed in your custom home on LBI. Or should we say outside your custom home! You're welcome. For more inspiration, visit our portfolio gallery here. For more information on building your custom home on LBI, contact us today.