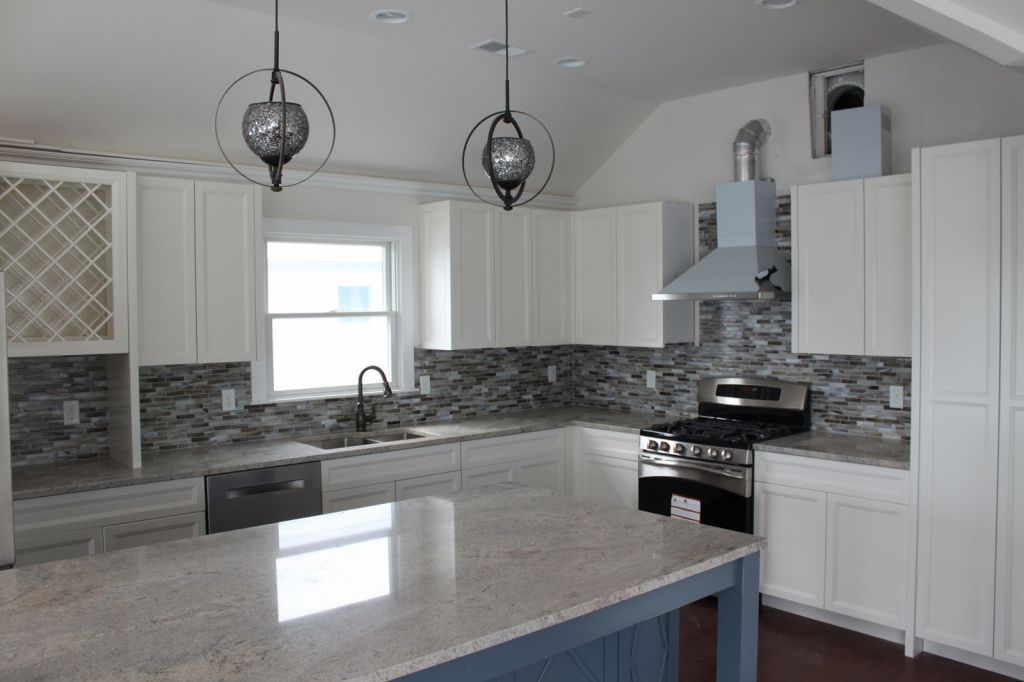 Living by the beach is calming, serene, breezy, sunny and peaceful.

 

Chances are if you own a beach home, you love the beach and the water.

 

Sometimes it can be a bit overwhelming to design a beach home without being "too literal".

 

We are going to break it down simply to help you bring the beach into your custom home.

 
·

     
Color
:

 

Like we stated before the beach is calming, serene, peaceful and breezy.

 

Using creams, beiges, light greens and blues help to achieve a calm, cool feeling to your beach home.

 

Based on the psychology of color, blues and greens cause the body to produce chemicals that cause a calming sensation.
·

     
Texture
:

 

The sand, the shells and the boardwalk all have a specific feeling and texture to them.

 

Touch is an important sense to focus on when designing.

 

You want to engage your visitors with touchable fabrics and finishes.

 

Textured furniture and accessories add visual interest to a space.

 

Adding wide planked wood floors bring the boardwalk into the home in a tasteful approach.
·

     
Light:
 

A beach home is usually built with many windows so that you can take in the beautiful view of the ocean and let in light.

 

However, sometimes the afternoon sun can be a bit too much.

 

Adding window treatments is a way to add some privacy and keep the sun at bay during the hottest time of the day.

 

Roll up shades of rattan or wicker adds texture to a room, but also provides a sufficient amount of shade to cool your home down at high noon.

 

Floor to ceiling curtains also provide shade, but can give a light airy feeling to a room.

 

Curtains in a bold print will draw attention to your windows so that visitors can take in the beautiful view.
·

     
Natural elements
:

 
Soothing colors and wood-grain ceramic and porcelain tiles can make any bathroom feel warm and cozy.

 

Finishes in champagne bronze and oil-rubbed bronze bring richness to your bath.

 

Along with stone countertops and weathered wood vanities in grey tones like driftwood can make your new custom home feel like a seashore getaway, no matter where you build it.
·

     
Tile or marble:
Gone are the days when you need to spend thousands on marble tile for your home to achieve the richness you crave.

 

Inspired by the European tile makers, American tile manufacturers have been successfully offering the texture and patterns that the Spanish and Italian tiles are known for that can work beautifully in your custom shore home.
·

     
Don't forget to finish it off
:

 

All natural décor make the perfect finishing touches to your new oasis of relaxation.

 

Check out the readily available cotton linens and try some beeswax candles to set the mood.

 

Glass countertops and bamboo accessories are perfect for creating a luxurious atmosphere.
When designing your new custom home we find the most fun part for our homeowners are selecting the finishes for the interior.

 

There are many choices and materials that can make your custom home at the Jersey shore feel "beachy" on the inside, as well as the outside.

 

Stonehenge Building and Development has been providing custom home design and construction services on Long Beach Island and the mainland for over two decades.

 

Our experience with building beach homes is extensive, so if you are ready to rebuild your Sandy damaged home or would like to build your new custom home, please contact ustoday for more information on how we can help.