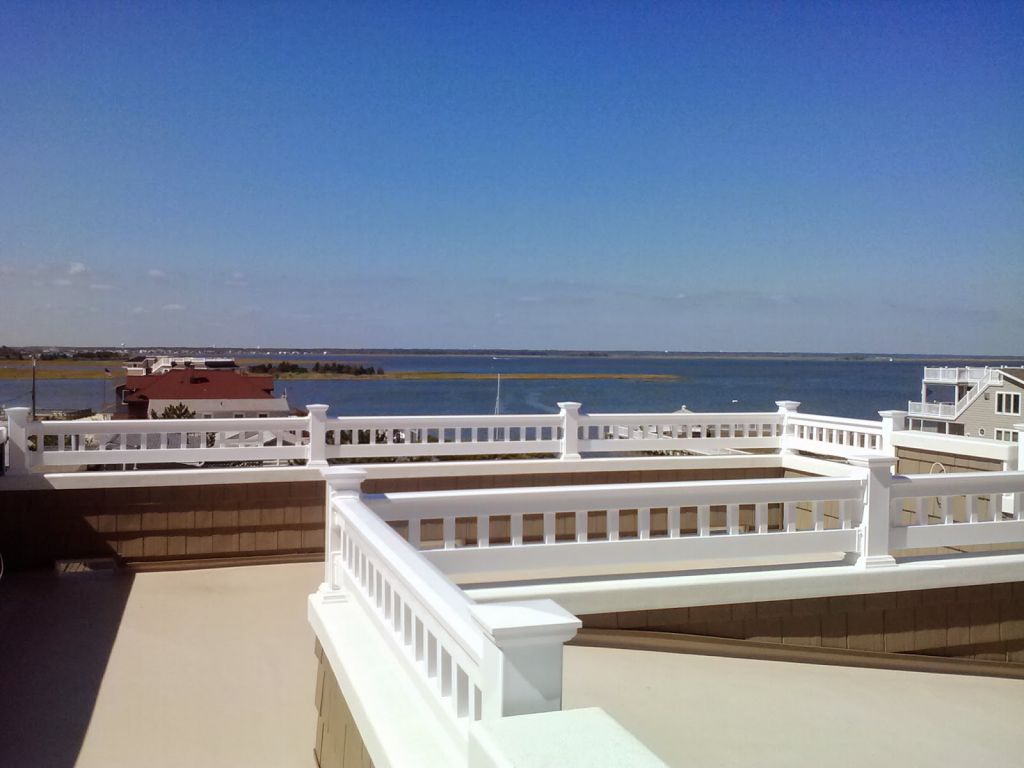 The lifestyle along the bay can be much different than the sand and surf, so it's important that you consider the way that you will be using your home, who your guests may be and what your plans are for the on season and off season before you decide on bay or beach for your new custom home location.
There is something magical that happens when you bury your feet in the sand at the beach, or when you hear the lapping of the bay and songs of the sea birds when you arrive at the Jersey Shore.
If these are some of the reasons you are considering a new custom home along the Jersey Shore, keep in mind that there are many differences between building your home on the bay to a dream home on the beach.
Here are some things to consider before you decide your shore home's location:
Bay front homes offer the convenience of stepping out of your back door to access numerous recreational activities.

 

From boating to kayaking, jet skis and other water sports, living on the bay offers the best-of-both worlds, where you can crab or fish right in the privacy of your own backyard.

 

You will have an unobstructed view of the water, with no waves or tourists sunning themselves in your backyard.

Building on a beachfront lot can present many issues and require more planning and construction expertise.

 

From designing an elevated home on pilings to modified living plans to accommodate views and decks, it's important to have a close relationship with your builder and/or architect so that you can ensure the plans work for you, while taking into account building requirements.

Beachfront homes offer direct access to the surf and sand, which is incredibly convenient; however, consideration must be made to the design in an effort to keep the sand where it belongs – on the beach!

When purchasing your lot on the bay, it's important to make sure what type of water rights you are purchasing.

 

Make sure your plans can include a dock if boating is a priority and access to the water via walkways and a dock.

 

Check into retaining walls and pilings and be sure to discuss the land plan with your engineer and architect.

Beachfront and bay front lots can be limiting as far as size and space, so if there is something specific you need in your backyard, check with your landscape engineer and/or builder to ensure it will fit.

 

For instance, if a pool is a must-have, make sure this is included in your plans before you begin construction on your home.  
Building a custom home at the Jersey Shore can offer you and your family an endless array of summer activities and can provide vacations for generations to come.  Before you decide what to build, make sure you know where you want to build and choose your location based on your family's lifestyle and desired activities.  By planning up front, you can be sure that you will enjoy your custom home for years to come.  If you know what you want but are undecided on how to proceed or need help deciding what would be best,
contact Stonehenge Building & Development today
.  We can help you with the location selection, design and building of your new custom home.