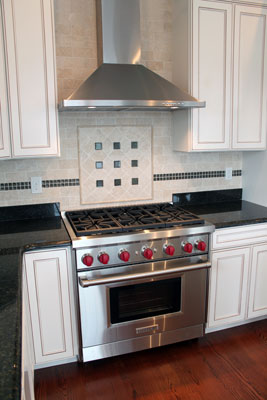 So you've decided to build a new custom home.  This is an exciting time and will be the best decision you've made for your family! But once the contract is signed and the plans are drawn up, there are so many decisions to make in order to keep construction moving along.  And most homebuilders require several major decisions up front. Things like exterior colors for roofing and siding, as well as cabinets for the interior and bath fixture colors.  If you are feeling overwhelmed right now, we definitely understand.  In order to help you make the right choices for your home we would like to share some of our experience and the five things you need to know in order to survive the selections process.
Keep your selection appointments simple and organized.  Most homebuilders require an appointment, made in advance, for color selections on your new home.   It's always best to leave the kids at home because it can be a long day for them (and you) if they are in tow.  In addition, reconsider any decisions to bring along guests for help, unless they are a design professional, because the more opinions there are the harder it will be to make decisions.  It may also impede you from making the selections you want, versus choices based on what others feel you should pick.  Block out in your schedule on appointment day, based on the time the builder allows for selections appointments and don't go on an empty stomach!
Prepare for making selections with ideas and examples of things you like.  Keep a folder with magazine clippings, pictures and articles that show your style and finishes for your home.  We see many of our buyers using Pinterest (a social media site that is a virtual bulletin board) where you can gather tons of inspiration for your home and "pin" these images to a "board" for your new home.  It is easy to access on your smart phone or tablet and will be handy during your appointment.
Pay special attention to things that are not easily changed later.  For instance, carefully consider your roofing and siding colors and be sure to ride around neighborhoods and take pictures of combinations of existing homes you like. These materials are not easy or cost-effective to change later which makes up front research necessary.  There are several items inside the home as well that you will be selecting like cabinets and flooring.  Don't try to select these styles and colors based on matching a favorite pillow or paint color.    If you are not sure, ask your sales representative or design coordinator for help and spend some time researching before you pick your choices.
Know what is included in the home and what you plan to upgrade.  Every builder offers included features for your home in addition to options and upgrades for those buyers who are looking for more choices.  If you can, see if there is a list available to preview these items ahead of appointment day so you can have some ideas prepared.
Look at the whole picture and don't get stuck on one selection.  Oftentimes we see couples who are stuck on one feature of a particular room, like the counter in the kitchen, without taking into consideration how it may look in the overall context of the room, which can be open to other areas of the home.  This is a good time to rely on your selections coordinator or sales representative and tap into their experience and product knowledge so that you can make the right decision for your home.
If you are able to keep these five things in mind after you buy your home and are preparing to make selections, it may help you stay on time and budget once construction of your home begins.  If you haven't made the decision to buy a custom home yet, be sure to contact Stonehenge Building & Development today for help with lot selection, design plans and all the information you need in order to make that decision.