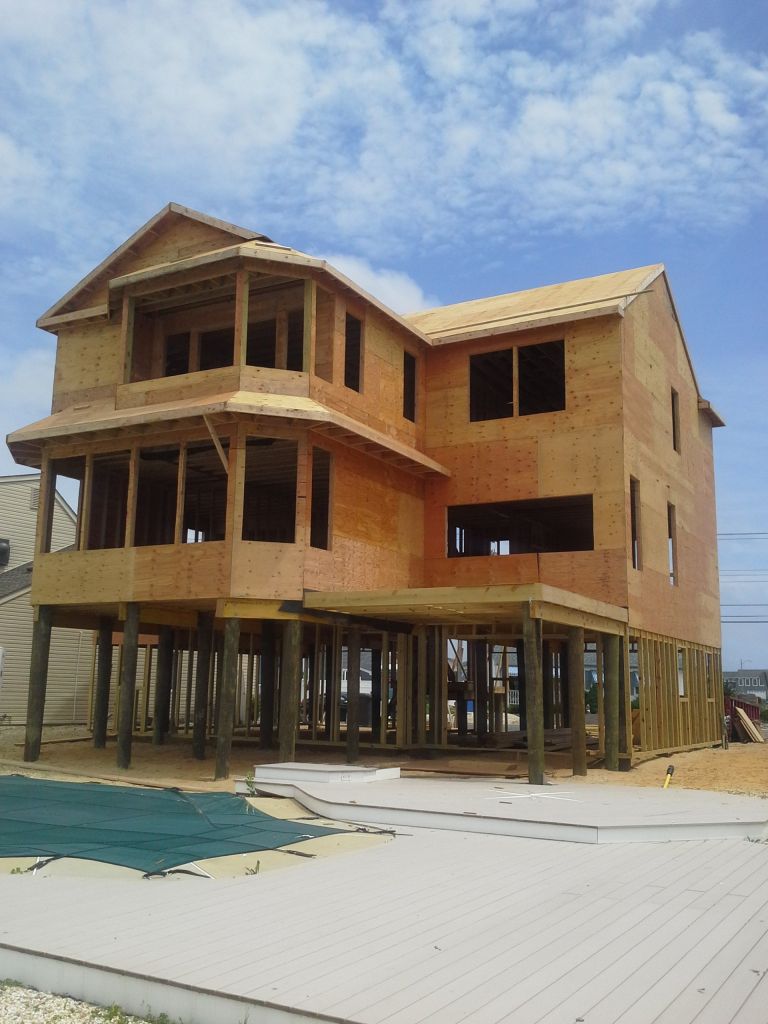 We've been building custom homes in Beach Haven West for many years.  Back in the day it was the kind of place where families come back every year to spend the summer and kids lived in bathing suits and bare feet all day.  It's a fisherman's paradise where boating, crabbing and fishing are a way of life.  We love Beach Haven West because it's a melting pot that draws families from different areas, like Philadelphia and North Jersey, who spend the summer together year after year, generation after generation.
Located within Stafford Township in Ocean County, Beach Haven West actually lies due north from the borough of Beach Haven.  The rumor is that the "West" was chosen because the mainland is west of Long Beach Island, where Beach Haven is located.  Originally known as Remson Meadows along the Manahawkin Bayfront, The salt marshes were purchased in 1950 by a couple of brothers, the Shapiros, who developed vacation homes throughout the Jersey Shore. The brothers used a dredge to begin construction on Beach Haven West's saltwater lagoons and built 5,000 single-family homes before selling their remaining properties to another development company.  An interesting fact is that the first model home, which was an expandable Cape Cod opened on Selma Drive in 1957. It featured two bedrooms on one finished floor with an attic that was capable of being expanded in the future.  The home also featured an outdoor shower.
This was the beginning of mass-produced homes in Beach Haven West.  By the 1970s the largest model available was called the Continental Riviera and sold for about $23,000 and the developer, Lincoln Properties, LLC built all reverse-living homes where the bedrooms were located on the lower level and the living spaces on the second level.
With many fond memories of spending summers on Beach Haven West, we can honestly say that it is one of our favorite shore towns and love to build custom homes on and around the lagoons.  For more information on building a custom home on Beach Haven West, please contact Stonehenge Building & Development for more information.