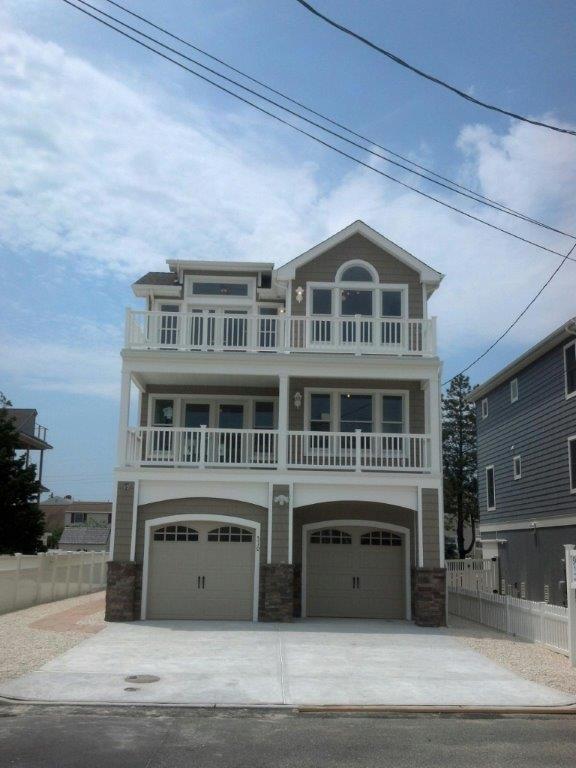 Building custom homes on Long Beach Island around places like Harvey Cedars, Brant Beach, Beach Haven West and Loveladies for as long as we have, puts us in contact with many people along the way.  From the families we get the privilege of building a home for, to the local communities and neighbors, we have many opportunities to create and build relationships with those we serve.  For us, it's not just about a lot to build on or house plans.  It's so much more than that.  Whether in a community with predetermined plans, or a unique custom design for a specific family, building a home is a very personal hands-on process for us.  Each and every homeowner becomes part of our family and recently, this came to the surface and touched us in a way we did not expect.
We recently closed on a custom home in Beach Haven, a beautiful four bedroom, two-and-a-half bath home complete with elevator and multiple decks, located right on the bay.  The funny part about building this home is that our relationship with the homeowner was very much a long-distance one, as they were building this home, they were in Florida just about the whole time!  There are many challenges to building a custom home when the homebuyers are local and available, but building a home for someone at such a long distance is a totally different experience for both the builder and the customer.
Treating our customers like family is part of what we do.  Having a great relationship and getting to know each one is part of how we do business.  During construction there is always talk about getting together after closing and coming over to their new home to celebrate, but everyone gets caught up with work and life after closing and the celebration never really happens – except for this time.  Our homeowner brought a bottle of champagne and glasses to their closing, with enough for our entire staff and we celebrated their new home together!  We have to say that we enjoy every single home we build for every single family, but to be treated by our homeowner like we are part of their family was a great surprise and we definitely appreciated their thoughtfulness.  In the famous words of the great Maya Angelou, "I've learned that people will forget what you said, people will forget what you did, but people will never forget how you made them feel." And we can honestly say, we will never forget how these homeowners made us, and our staff, feel on their closing day.
For more information on how to build your custom home on Long Beach Island, or to learn more about our building process, please contact us today.