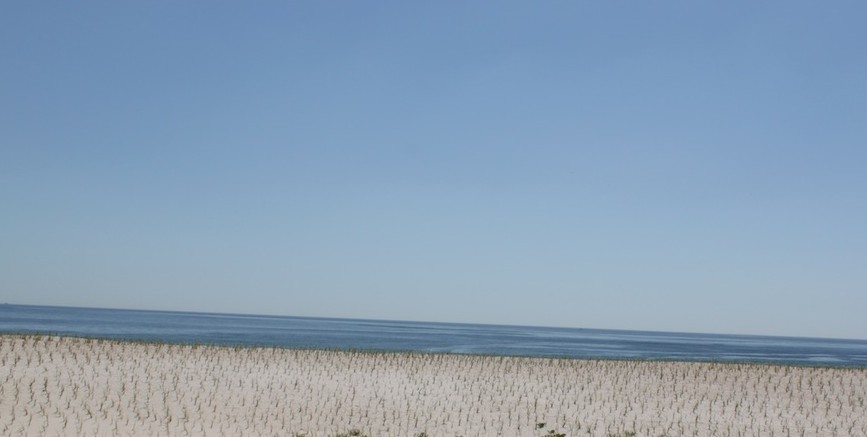 Memorial Day 2016 has come and gone, the "unofficial start to summer" on Long Beach Island and beach towns around New Jersey. Soaking up the sun, being outdoors and having fun is what summer at the New Jersey shore is all about.  Parties and barbeque food for the holiday is a must-do on everyone's list, as well as honoring our fallen military heroes with parades and celebrations.  For those of you who missed Memorial Day in your new custom home on LBI, it's not too late to start your home for next year. Here's a list some of our favorite outdoor living spaces and features to include in your new custom beach home to make next Memorial Day more spectacular than ever!
Outdoor showers
There's a lot of room on the first level of a raised home at the Jersey shore.  Finding the right way to finish it can be challenging for some homeowners, but something many are finding a great use of the space is to build in an outdoor shower.  Imagine returning from a day at the beach or on the boat and having a great, private place to shower off before heading inside.  It's great for getting all the sand off, or even rinsing off the family dog.  We love the convenience of an outdoor shower and so will you!
Outdoor kitchens are a must-have for Memorial Day in your new custom home on LBI
Outdoor kitchens continue to be one of the biggest outdoor trends this year.  It can be as simple as a grill or as elaborate as a fully functional kitchen with a sink, beer station, countertops, pizza oven and refrigerator.  Entertaining in your outdoor kitchen is a breeze and allows the hosts to engage their guests while preparing meals, drinks or snacks.  Be sure that whatever kind of outdoor kitchen you decide on you have plenty of seating away from the heat source (grill, etc.) so that guest are comfortable.  An outdoor kitchen is the perfect way to throw a barbeque for Memorial Day!
Outdoor living rooms and screened porches
Going hand in hand with the outdoor kitchen, outdoor living rooms and screened porches are also a big trend for this year.  These extensions of your indoor space think beyond terraces and decks and offer better furnishings and can be combined with your fire pit or fireplace to create a warm, cozy relaxing oasis.  Some of our homeowners have even built screened porches off their master bedroom with luxuries such as outdoor televisions and entertainment centers!
Fire pits and fireplaces
Fire pits can be a well-designed addition to any custom home.  Today you can find bar height gas fire pits to place your drinks on, stone and concrete fire pits built right into your patio, and coffee table fire pits with fire glass.  Many of our homeowners choose a gas fire pit instead of wood burning, but either way, it's a great addition for entertaining. On cooler summer nights and extending the season into the fall, a fireplace place or pit can be just what your new custom home needs!
With some or all of these outdoor living features you can have the best summer ever!   For more information on how to get started on your new custom home on LBI, contact Stonehenge Building & Development today and enjoy next Memorial Day in your new custom home on LBI!