We are all excited that summer is here. The only problem is, where has the summer weather been! With mild temperatures for the beginning of June, it feels a little more like fall than late spring or early summer. Since there's still a chill in the air we thought it would be a good time to talk about fireplaces for custom homes on Long Beach Island. Just about every family that builds a new home with us is looking for a fireplace in at least one room. There are a lot of choices for fireplaces these days! The most popular styles are the modern linear fireplace and the traditional box fireplace. Here's our breakdown of these two very different looks.
Linear Fireplaces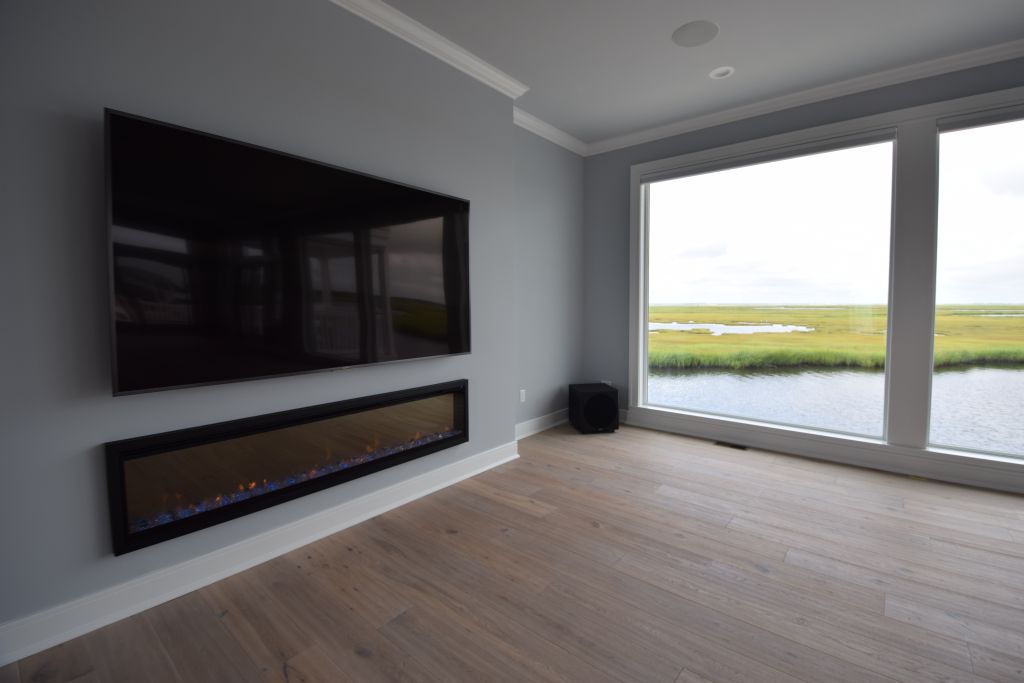 Linear fireplaces are popular in many of our new custom homes on LBI. Homebuyers who lean toward more modern design are crazy about linear fireplaces. The sleek, contemporary styling is perfect for a new custom home. We use Napoleon fireplaces which offers many different styles and designs for linear fireplaces. You can choose gas or electric, and they even have see-through options. In addition, linear fireplaces save on space, as they are installed flush with the wall and do not have a traditional hearth encroaching in the room. We've had several homeowners choose Linear fireplaces to achieve the look and ambiance they want in their home.
Traditional Fireplaces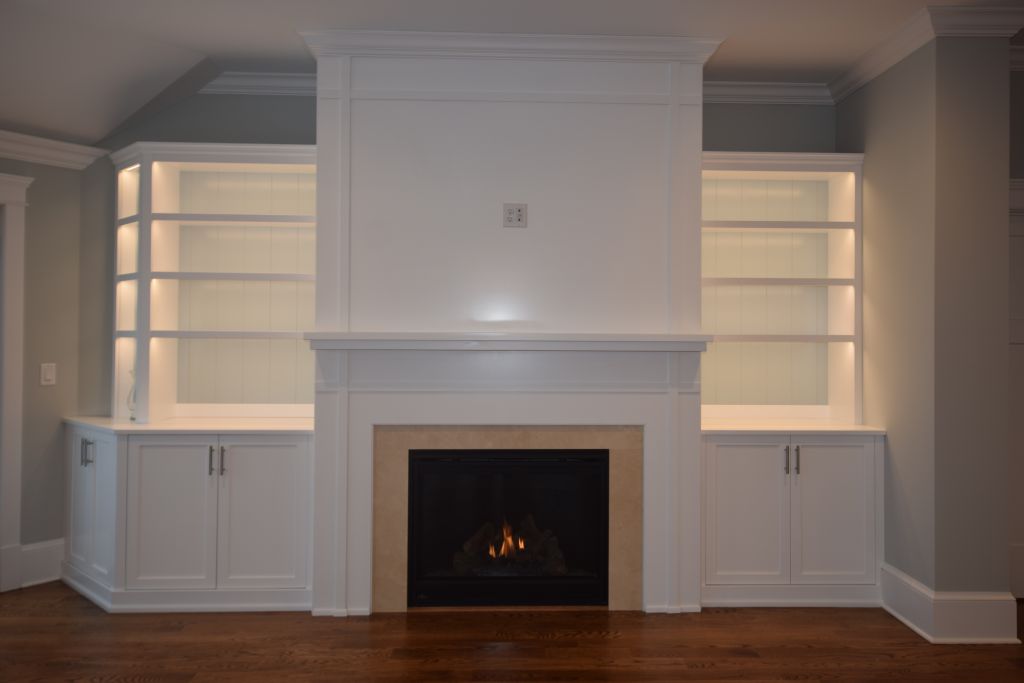 There's something to be said for tradition. And, just as popular as the modern linear fireplace, a traditional fireplace can add tons of warmth and atmosphere to any room in your home. Many of our homebuyers are choosing between gas and electric, but a woodburning fireplace remains an option as well with a traditional box fireplace. Buyers can choose between a flush or raised hearth. They can also choose the material for the fireplace surround to match their room décor. Adding a decorative mantle finishes off the look.
No matter which fireplace style you are looking for, there are plenty of option, materials, and offerings to choose from. In addition, you'll have a great time deciding what finishes and materials to add to your fireplace wall to complete the look. Providing warmth, comfort, and atmosphere to whatever room you have one, a fireplace is sure to keep you toasty on cooler nights all year long!
Stonehenge Building & Development provides buyers with all the latest in materials and products for building their new custom homes on LBI. Our in-house design consultant walks our buyers through the entire selections process to design the home of their dreams. For more information on building a custom home on LBI, please call 609-978-6599 or contact us today.