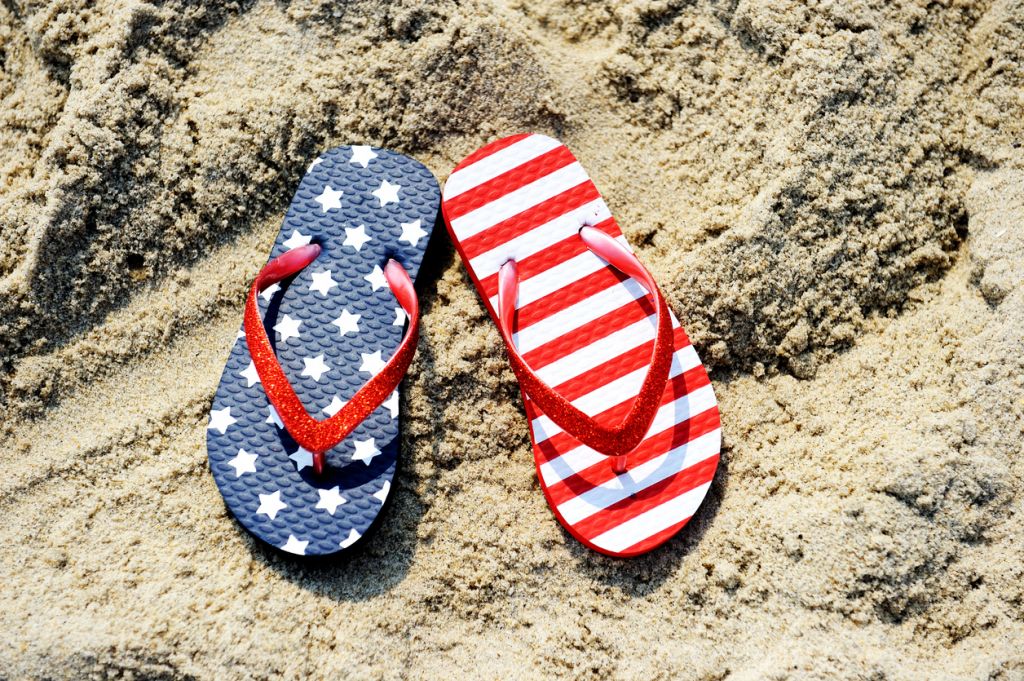 It's one of the best weekends to be on Long Beach Island. There are tons of fun things to do all day and night on LBI during the Fourth of July holiday. This year, we're looking forward to an extra-long weekend, since the fourth is on a Thursday. We would like to share some of our favorite picks for Fourth of July weekend: what to do & where to be!
First, we would like to mention that if you want to view the fireworks, we recommend heading over to Bay Village in Beach Haven on July 4th by 9 p.m. to celebrate our nation's independence! Bay Village is located on North Bay Avenue and is a shopping village that consists of 23 shops and dining and is a popular destination on any day in Beach Haven. The fireworks are an annual tradition (as is Chowderfest in the fall) and we wouldn't want you to miss it!
Looking for something to do during the day with the kids on Friday the 5th? Look no further than the Hands-on-Eco-Science Fun at the NJ Maritime Museum in Beach Haven. The program is free, but they accept donations. You can try things like Gyotaku fish printing and smartphone/table microscopes. Learn how to identify ocean creatures of the deep, and work on make-and-take seaside golden rod plantings. This event is fun for all ages.
Friday nights are a great time to go to Fire Pit Fridays from 7:30 to 9:30 p.m. at the 68th Street Beach in Long Beach Township. There are five fire pits to gather around and music to listen to as your family and friends relax and enjoy the festive atmosphere. Fire Pit Fridays run from June 28th through August 30th.
There's a couple of things happening on Saturday, the 6th. Visit the Annual Summer Block Party hosted by the Ship Bottom Volunteer Fire Company Auxiliary. Or, you can enjoy Craft Day by the Bay from 10 a.m. to 4 p.m. held at Sunset Park in Harvey Cedars on the bay. There are over 80 crafters, with something for everyone. Parking and admission are free and there are food vendors in case you get hungry!
Sunday, July 7th is a lot of fun because it's the 68th Street Ocean Beach Concert from 1-3 p.m! We recommend you bring your beach chairs and enjoy live music right on the beach in Long Beach Township.
For anyone who loves theater, Flashdance is performing at the Surflight Theatre in Beach Haven from June 27th through July 13th. See this 80's classic brought to life on stage during one of their many performances. For more information or tickets visit their website.
There's more to the Fourth of July weekend on LBI besides barbeques & beach. But if that's your thing, we hope you enjoy hanging out with friends and family. And, of course, if you are looking for your perfect custom home on LBI, look no further! We will be happy to get you started now so you can enjoy next summer in your new custom home on LBI. Let us know what you're looking for and we'll find the perfect location, or give us a call 609-978-6599 for details on how to get started.