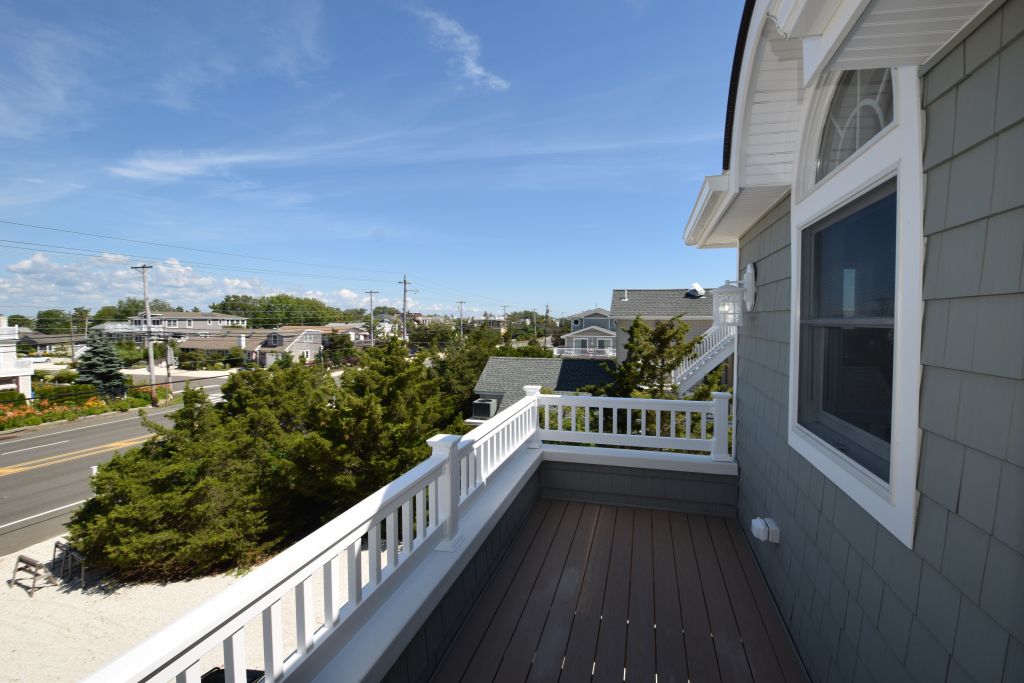 A warm welcome is in the breeze for new custom home buyers in Barnegat Light! And while building a new custom home, or narrowing down your list of places to build, can be overwhelming, we're here to help by showing you some of the great things our spotlight LBI town, Barnegat Light, has to offer.
Upon closing on your new property, you'll receive a bundle of mail from the Borough that contains important information about being a homeowner in Barnegat Light, such as tax and utility information, trash and recycling information, and an emergency contact form. You'll also receive a postcard congratulating your recent relocation to Barnegat Light from the Barnegat Light Taxpayer's Association inviting you to join so you can stay up-to-date about what's happening in town.
And now that we've walked you through the paperwork you'll find in your mailbox, we can really get down to the nitty-gritty of life in Barnegat Light! Whether we've helped you build your dream home, or you're considering Barnegat Light as the perfect place to build your custom home, becoming part of a new community can be daunting. But thank goodness for town events such as craft shows and festivals held throughout the year, along with a plethora of summer events held annually, like the Sand Sculpting Contests held at the local beaches. And did we mention the beach? What a great way to make Barnegat Light your home than to hit the sand and meet your neighbors! Let's not forget this piece of local and Jersey Shore history, as Barnegat Light is home to the second tallest lighthouse in the state: the Barnegat Lighthouse. With 217 steps and a height of 163 feet, Old Barney was rebuilt from its original 1834 design in 1857 and offers stunning panoramic views of Barnegat Bay, Long Beach Island, and Island Beach. From beach days and bonfires to holiday cheer, Barnegat Light is ready to welcome you with open arms.
From all of us here at Stonehenge Building & Development, welcome to Barnegat Light, we can't wait to get you in a brand new, custom home of your own design! Barnegat Light is a wonderful location to build your home, ensuring warm and happy memories for years to come. No matter what your needs or lifestyle is, we can help you find not only the perfection plot of land to build, but help design your custom home to your needs so you can enjoy it for generations. Come take a walk on the sand and see what others fell in love with in LBI.