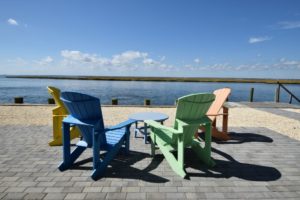 Well, this is not the year we all planned on when we were ringing in the New Year on December 31st! Fortunately for families building new custom homes on LBI, we have been continuing to work on projects through the pandemic. We also continue to work with new homebuyers to design & build their homes. Our contractors, staff, and site team are doing what they need to do to stay healthy and safe, with CDC recommended guidelines in effect on all our jobsites. For those looking to build a new home on LBI, we are still working on locating the best properties and designing the perfect homes for our buyers. The good news is, if you start now you can be in your new custom home on LBI for Summer 2021. Here are some great reasons why you should not wait to move forward.
Historically Low Interest Rates
With current mortgage interest rates at historic lows, there's more buying power than ever! Rates hovering around 4% give buyers the ability to purchase more home than ever before. Anyone who has been sitting on the fence about building a new custom home on LBI needs to make their move now, before it's too late to take advantage of these rates. We recommend consulting with a licensed mortgage broker to learn more about current rates, mortgages, and construction loans.
Time is of the Essence
The saying goes, "Nothing lasts forever", and this couldn't be more true for the real estate market. Properties come on the market and get bought up very quickly around Long Beach Island. There is a demand for LBI like never before. We see older, smaller bungalow homes put up for sale, that go into contract within days. These homes are then demolished and new reverse living designed custom homes are built for new generations of families to enjoy. If you are looking for the perfect location to build your new home, we recommend moving as quickly as you can once you find the property. We can help you locate your perfect lot in any town on LBI.
Engineering, Survey & Design
We are offering engineering & survey for any new custom home buyer as part of our package. These are critical steps to building a new custom home on LBI, especially when it comes to placement of the house and outdoor amenities like patios and pools. In addition, the architectural designs are known for taking advantage of all the best elements of the property and location. Our architects maximize the beautiful views from the living space with windows, decks, and patios. We know how to perfectly capture a lot's best features within our home designs.
When it comes to planning, designing, and building your custom home on LBI, we have over two decades of experience. We recommend if you are looking for a property or a builder for your existing property, check with your local township building officials to find out which builders have the best quality and reliability. Our reputation is stellar all along Long Beach Island, as well as the Mainland. Find out how to get started today so you can be enjoying your custom home on LBI for Summer 2021.